Reflections From Kelly on Her Mom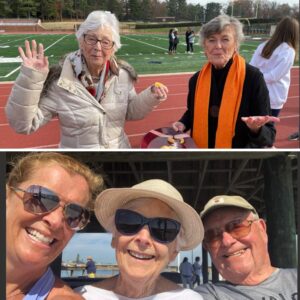 On this Mother's Day weekend, I am particularly reflective and grateful for my mom and the influence she has had on my life. As my mom and I both age, and our roles in life and family evolve, my mom's influence in my life becomes even more profound. The following are just a few of my mom's virtues that I feel have become a huge part of my life.
Family: Family was (and is) everything to my mom. I'm one of four children. My mom poured her heart and soul into raising us with the values that she held dear. We grew up in a happy, fun-loving home, where the door was always open to the neighborhood kids and various stray animals. My mom was a stay-at-home mom who was involved in every aspect of our lives. She worked incredibly hard to run a busy and energetic household. I can rarely recall a time when she sat down to relax or enjoy something for herself.
True friendship: Both of my parents are only children, so we had very few relatives around us growing up. Additionally, my father was an officer in the army in the early years of their marriage, as a result, they moved quite frequently. Despite this, my mom managed to make life-long friendships wherever we lived, our holiday table was usually comprised of a mix of family, nuns, neighbors, and whoever else happened to be up for a celebration. The celebrations were always epic! I think this value is engrained in my soul. It is one of the reasons why I love the real estate business so much. Every day I am reminded how lucky I am to connect with people and to enable my clients to make their own connections through real estate.
Grit: Growing up, I don't think my mom was afraid of anything. She was fun-loving as all get out, but she was tough as nails. People didn't mess with my mom. She would set her mind to accomplish a task and it would get done. This virtue translates well in the real estate industry. Whether it's getting a client's house ready to sell for top dollar or competing against multiple buyers to win a deal, grit and perseverance are key skills I apply when working with all of my clients.
Humility: Later in life my siblings and I would reflect with amusement that our mom never bragged about her children the way some other moms did. I think she sort of thought we were doing what we were supposed to do, that nobody (except maybe Mother Theresa) was overly remarkable. I think this virtue is underrated in the world we live in today. It may not come as a surprise, but my mom is NOT a fan of Facebook!
Finally, It wouldn't be a Mother's Day without mentioning my amazing, loving, funny, beautiful, and smart, mother-in-law, Marge, who welcomed me with open arms 23 years ago. Marge started in real estate fifty years ago, and we are so lucky to still have her working with us at Finnell Lee Homes! She is truly an inspiration and I love her dearly.
Kelly
Image one: This is a photo of my mom (Patricia) and Marge tailgating at a family Thanksgiving football game.
Image two: Me, Mom, and dad in Sarasota a couple of months ago.