ASSOCIATE
Eva Anifantis
Eva joined Finnell Lee Homes in the Fall of 2018. Working closely with team founders Anne-Marie Finnell and Kelly Lee, Eva brings with her decades of real estate, sales, and marketing experience and equally notably her stellar interpersonal skills, trustworthiness, and sincerity.
Passionate for cultural exchange, Eva spent 16+ years in the tourism industry, where she owned and operated a travel agency, creating custom travel experiences and working with clients and suppliers from around the globe. Eva also served as a Mid-Atlantic sales manager for Marriott International luxury properties and later brought her skills to an award-winning, national healthcare non-profit. Having been immersed in real estate for 25+ years, helping manage residential and commercial property and overseeing the complete renovation of her current home, Eva finds her career in real estate to seamlessly merge her love for people and place.
A beach girl at heart, Eva has resided in DC's American University Park for over 20 years. She and her husband have chosen Washington, DC as their home, where they appreciate raising their two daughters amidst the city's abundant cultural and diverse offerings. She has supported her neighborhood public schools in every capacity, from room parent volunteer to school auction and fundraising leadership. Having served as Wilson HS's Theater Booster Chairperson, she has advocated and raised significant funds to support the performing arts in public school.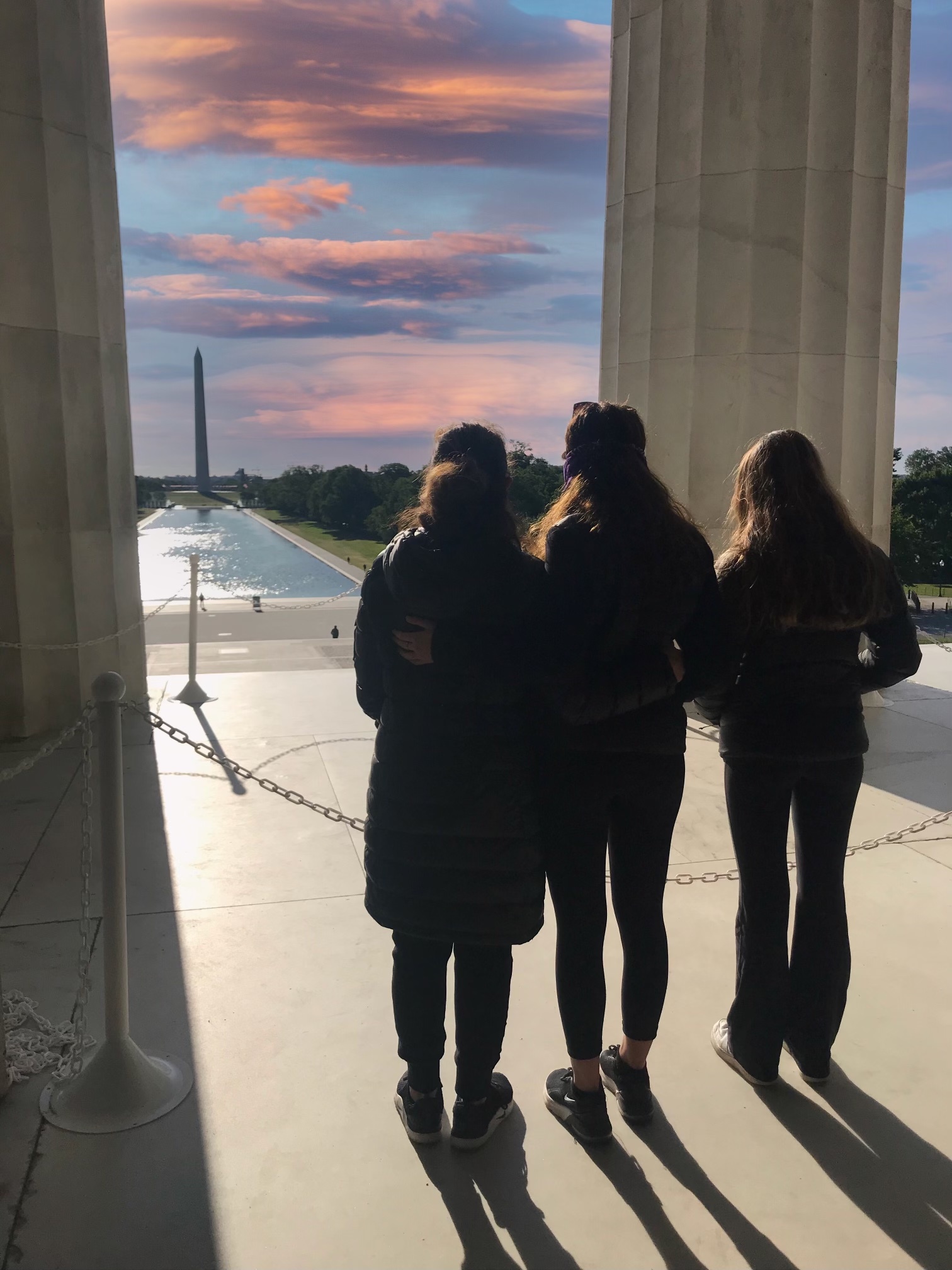 Fun Facts
Raised in Virginia Beach, I am a beach girl at heart. Yes, mountains are breathtaking, cities make my heart beat, but the smell of salt in the air, the sound of waves and ripples, and the endless water line recharge me like nothing else. Beachfront living is my dream!

Big Fat Greek everything! I am uber grateful for and proud of my rich heritage. Yes, I had to go to Greek school when I was little, and my kids did not escape this tradition either. I am bilingual, make a brag-worthy spanakopita, love to dance (Opa!), and crave our next family summer visit to Greece. Our family is from an Ionian Island, Kefalonia, truly heaven on Earth! You should see some of the homes here!

Like our postal people, "Neither snow nor rain nor heat nor gloom of night" keeps me from my early morning walks – good for my body, mind, and soul. At the break of day, even on holidays and vacation, you'll find me outdoors and laced up. My kids love me (not) for including them on these walks when we're on vacay. Join me and you'll thank me, but only if you can keep up!

Yeap, I LOVE country music and I am not afraid to say it! In spring, the warmer it gets the louder I play it.

I love picnics. I'm talking picnics, with fresh flowers, linens, music, night-time candle-light. You get the picture. In fact, I carry a tissue-thin red/white checkered board tablecloth with me whenever I travel, just so I'll be ready for that impromptu bite al fresco. Picnic at the foot of Eiffel Tower…yeap! Secluded Greek beach…yes, please! The Mall in DC…check!

I'm a coffeeholic. It's the taste, the aroma, the ritual. One of my favorite past-times is joining friends for a cup and chatting forever!