CO-FOUNDER
Anne-Marie Finnell
Anne-Marie is the co-founder of Finnell Lee Homes and a Senior Vice President of TTR Sotheby's International Realty. A realtor since 2005, she began her career at Evers & Company, where she was named Rookie of the Year her first full year in the business. Originally from the suburbs of Philadelphia and a graduate of Georgetown University, she returned to Washington in 2001 after a decade living and working in New York City. While there, she enjoyed a rewarding career in Executive Recruiting and earned an MBA from NYU while working full-time.
In real estate throughout DC, MD and VA, Anne-Marie applies the same strong work ethic, analytical skills, and excellent communication skills on behalf of her clients. She stays ahead of the curve by enthusiastically keeping up with neighborhood trends, monitoring sales and sales trends, and guiding her clients toward prudent choices at every turn given ever-changing market conditions. A natural connector, in addition to attending to every detail of a transaction, Anne-Marie goes above and beyond to help her Buyers find just the right home, and her Sellers to realize the best price and terms in today's dynamic market.
Anne-Marie lives in the American University Park neighborhood of Washington, DC with her husband and three children. She is actively involved in her children's schools and recently became a board member of Families4Familiesdmv.org, an organization that addresses food insecurity in the area, for which she and her family have been frequent volunteers.
Awards & Designations
TTR Sotheby's Top Team Award – Chevy Chase Office, 2020
Washingtonian Magazine – Top Producer, 2020
Bethesda Magazine – Top Producer, 2020
Real Trends – Top Producing Real Estate Team in the Nation, 2020
GCAAR – Recognition Award, 2020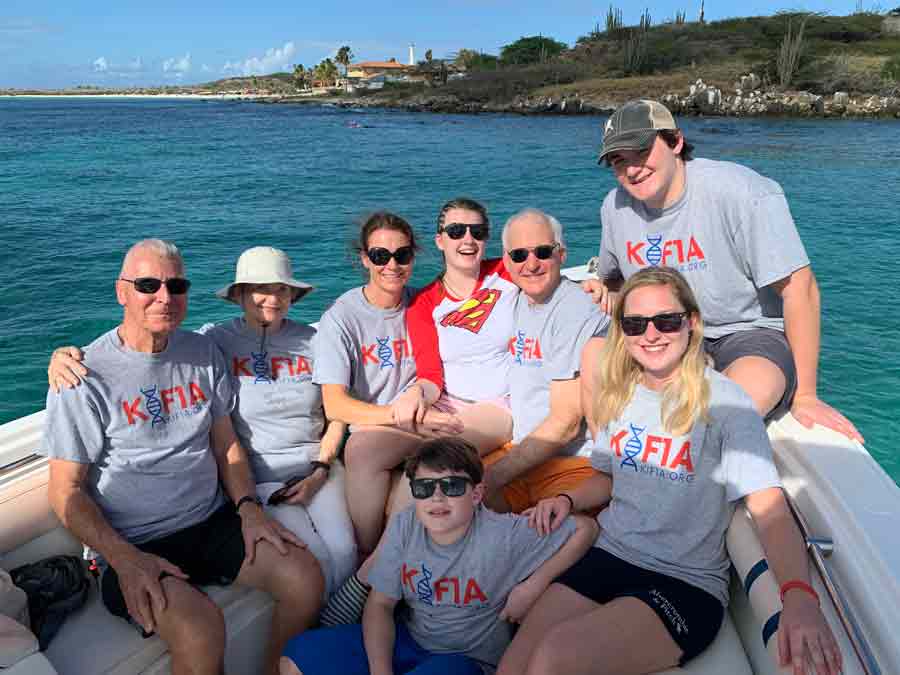 I'm a proud Philly-area native from Haverford Township. Go Eagles! Go Wildcats! I loved being part of a large public school system and equally loved attending Georgetown University (even though my mom, dad and brother all went to 'Nova), where I made the most incredible lifelong friendships and was a member of the Track & Field team.

I spent my 20s living in New York City (which, in my opinion, should be a requirement for everyone!). I had so much fun there, but I also worked my butt off… with a full time job by day, earning an MBA from NYU by night, playing on at least three club basketball teams at a time, and somehow convincing my now husband, Jeff, to marry me.

My 30s brought me back to Washington DC when Jeff took a job with the Securities and Exchange Commission. Wow, DC sure looks a lot different through the lens of a young parent than that of a college student!

Lately I seem to be focused on the fact that my kids are growing up way too fast… especially my oldest, who has a rare genetic disorder called KAND, which stands for Kif1a-Associated Neurological Disorder (www.kif1a.org). Having a daughter with a disability has been an all-consuming and somewhat defining aspect of parenting for me and my husband. It has also drastically shaped the character of our two sons, a gift for them that they likely won't fully understand for a long time.

I feel very lucky to be a genuine sports fan. While of course that can be both a blessing and a curse, attending or watching almost any sporting event is an activity that I will jump at— and we have planned many a vacation around our favorite teams' schedules!

Current ways I fill my free time: nightly family dinners and tv time (thank you, pandemic!), chatting around the fire pit, home fitness, biohacking, puzzles, scrabble, boggle, Audible, chilling with our two adopted sister Maltipoos, Fairy and Stardust (yes, they came with those names).